Offices and Lobbies
Serenity Aquariums and Aviaries are excellent additions to office lobbies and workspaces, as benefits go beyond their aesthetic appeal. Their natural sights and sounds can make a lobby feel more inviting while increasing employee productivity and job satisfaction.
Plus, we offer comprehensive service packages for all our commercial aquariums and aviaries. This way, your team will never get tied up with routine cleaning or maintenance.
Banks
What can a Serenity Aquarium or Aviary do for your bank? Nature-focused decor can differentiate any bank's interior. Your members will enjoy the sights and sounds of fish and birds, while your staff receives calming stimuli throughout their shift.
Plus, we offer cleaning services for all our aquariums and aviaries in banks. Your team will never have to worry about the extensive maintenance needed to keep these units clean and healthy.
---
Aquariums and Aviaries in Commercial & Professional Services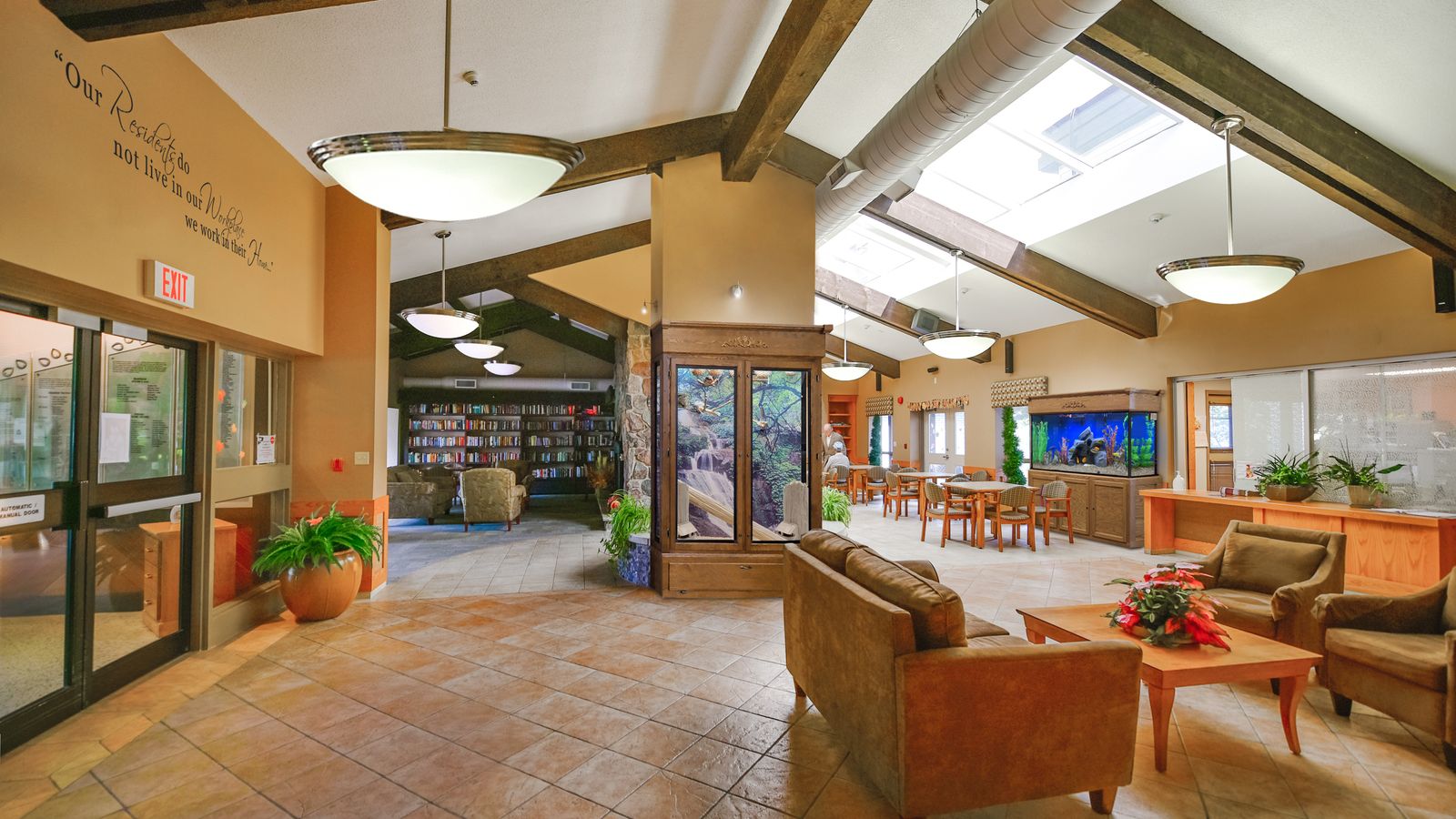 Did you know that adding natural elements to your office can make guests happier and improve employee productivity?
Humans are naturally drawn to nature, and studies show that we feel better when in its presence. Aquariums and aviaries can also make your lobby more memorable, foster a less stressful workplace, and even improve productivity.
For example, check out this testimonial from our client, J.J. Keller & Associates.
Can an aquarium or aviary enhance the ambiance in your office space? Reach out to learn more!
Other
Industries we Serve
Reach Out for a Free Consultation
Interested in how our aquariums and aviaries can improve the atmosphere of your business?